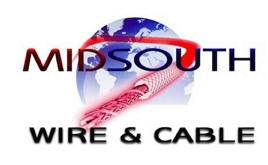 Explosion Proof Warning Lights Federal Signal

Explosion Proof Warning Light Lights Lighting Federal Signal
Visit us at  other webs:
midsouthcable.com     midsouthelectronics.com      midsouthglobal.net
webnetcable.com            webelectrical.net                ruggednetworks.net
*Prices are subject to change without notice.  Inventory is subject to prior sale. Product design, specifications & construction are subject to change without notice. Pictures are for general representational purposes and may not represent actual product.
Not Responsible for errors in print, verify all data with us or manufacturer. Terms & Conditions of sale apply, for a copy contact us.
Products may be discontinued without notice. All Data Subject To Change Without Notice.
Explosion Proof Warning Light Lights Lighting Federal Signal
ELECTRONIC WIRE AND CABLE

COAX

FIRE ALARM

MULTI-CONDUCTOR CONTROL CABLE & SECURITY WIRE

MULTI-MEDIA, AUDIO AND CATEGORY CABLES

BUILDING WIRE
MC Metal Clad Wire Cable THHN THWN 600V
BURIAL / AERIAL CABLE
CORD
HIGH TEMP LEAD WIRE & POWER CABLE
MINING CABLE / Portable Power Cable
POWER UTILITY CABLE
WELDING CABLEWELDING CABLETRAY CABLE   /  INDUSTRIAL POWER CONTROL CABLE
STAGE & LIGHTING CABLE      WL140 Wire Cable Length Meter