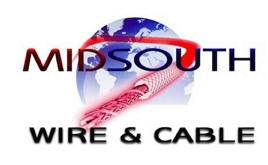 TORK OUTDOOR LIGHTING CONTROL CONTROLLER SENSOR
TORK OUTDOOR LIGHTING CONTROL CONTROLLER SENSOR UNITS DGLC DGLC-3
TORK OUTDOOR LIGHTING CONTROL CONTROLLER SENSOR UNITS DGLC DGLC-3
| | | | |
| --- | --- | --- | --- |
| TORK PART# | CLOCK INPUT 50/60 Hz | DRY CONTACTS | WEB PRICE EACH |
| DGLC | 120VAC | 2 SPDT | $565.20 |
| DGLC-3 | 277VAC | 2 SPDT | $565.20 |
TORK DGLC SERIES: OUTDOOR LIGHTING CONTROLLER SENSOR UNIT SPECIFICATION WRITER'S GUIDE
Furnish and install an electronic control and light sensor with dual outputs for 2 lighting zones. Zone
#1 shall be capable of automatically turning ON at dusk and OFF at a user selectable time on any or
all days of the week. Zone #1 shall also be capable of turning back ON at another user selectable
time and then OFF at dawn. Zone #2 shall automatically turn ON at dusk and OFF at dawn every day.
Control shall be capable of 32 ON and OFF set points with minimum settings of 1 minute. Control shall
automatically adjust for daylight savings time and leap years. Battery backup shall retain schedules dur-
ing power outage. Install Tork Model DGLC (120VAC), DGLC-3 (277VAC).
Prices are subject to change without notice.  Inventory is subject to prior sale.  Product design, specifications & construction are subject to change without notice. Pictures are for general representational purposes and may not represent actual product. Not Responsible for errors in print, verify all data with us or manufacturer.  Terms & Conditions of sale apply, for a copy contact us. Products may be discontinued without notice.  Pricing Does Not Include Freight Costs.  All trademarks remain the property of their respective holders, and are used only to directly describe the products being provided.
TORK OUTDOOR LIGHTING CONTROL CONTROLLER SENSOR UNITS DGLC DGLC-3
midsouthcable.com     midsouthelectronics.com      midsouthglobal.net
webnetcable.com            webelectrical.net                ruggednetworks.net